What is Asset Protection?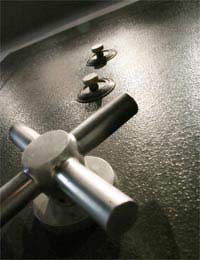 There are many circumstances in which individuals or businesses may envisage a situation whereby their assets would be at risk. Assets can be placed at risk in a number of different ways; for individuals, particularly those with a particularly large asset portfolio, the greatest risk may be a tax burden. This is particularly true for those whose wealth is in non-standard assets which may become subject to less favourable tax treatment at very short notice.
Furthermore, individuals may fear that their assets may be at risk from creditors or legal proceedings. In the case of businesses, assets may be sought by creditors, while larger corporations may find that they have fallen foul of competition laws or tax schedules. Indeed, there is a huge variety of potentially unforeseeable circumstances in which the wealth of an individual or business may be attacked.
The term 'asset protection' refers to the suite of legal vehicles and techniques available to those who wish to ensure that their assets are shielded from these unforeseen, or unforeseeable eventualities.
Strategies
There is no clearly defined set of tools that can be used in the general practice of asset protection. Indeed, many of those who wish to guard their assets are doing so because of unfavourable tax or legal treatment in their home jurisdiction. As such, the techniques used in the protection of these assets will differ depending on the common and statute law that is in place in the country in question. Furthermore, the strategy of protection will depend on the nature of the assets and the long term goals of the individual. That said, there are a number of common elements that may make up an asset protection strategy.
Techniques
Amongst the most popular of these is the asset protection trust, whereby assets are settled with the purpose of legally separating the original owner from the asset. Depending on the rules in place in the relevant jurisdiction, many settlors (that is, the individuals establishing the trusts) choose to set up asset protection trusts offshore.
Aside from the establishment of trusts, the techniques used will tend to depend upon the nature of the attack from which the assets are being protected. For example, if a business wishes to protect its assets from a creditor, they may consider equity stripping as a last resort. This involves the 'stripping' of value from an asset in order to make it less attractive to creditors. Alternatively, individuals or businesses may transfer the title (that is, the legal ownership) in an asset to third party in order to separate it from their own financial or legal affairs.
Inheritance Protection
Asset protection is frequently considered useful only for those in high risk businesses, or those with particularly valuable asset portfolios. However, these strategies have a number of applications for more 'normal' people. You may wish, for example, to protect an asset from inheritance tax; this is probably the most common form of asset protection, and can be achieved through the use of a trust.
Further information on this type of asset protection is available in articles elsewhere on this site.
You might also like...