Separating Ownership and Use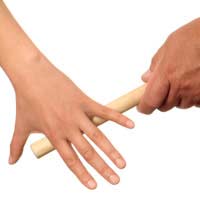 Asset protection trusts are an important but underused instrument. This type of trust has a number of significant applications for individuals with assets of virtually any value; they may be used to shield an individual from a particularly high tax burden, protect assets from attack by creditors, or may be adapted for almost any other potential situation.
Indeed, asset protection trusts may have uses in terms of protecting assets from an inheritance tax liability, which is a risk that applies to a large number of individuals – although, admittedly, this number has fallen (and will continue to fall) as property prices tumble. However, in order for an asset protection trust to succeed, certain principles must be adhered to. Primary amongst these is the separation of ownership and use.
Breaking Connections
One of the paramount aims when establishing an asset protection trust is the achievement of separation between settlor (that is, the individual establishing the trust) and assets. It needs to be proved that the assets in question are no longer under the control of the settlor.
If the assets are still controlled by the settlor, and that individual can derive benefit from them, then for tax and legal purposes the assets will almost certainly be treated in the same way as they would be if there was no trust at all. Indeed, this is perfectly fair; there is no reason why any individual should qualify for more favourable treatment, in terms of either tax or legal responsibilities, if they can derive as much benefit from their assets as anyone else.
However, if you wish to use an asset protection trust to shield your assets, you will need to work around these rules. This requires you to entirely separate ownership and use of the assets in question. This works on two levels:
In the first instance, it must be proved that the assets are no longer under your control, and that you can not benefit from them in the current circumstances (that is, while they are held in trust).
Secondly, for asset protection purposes such as the shielding of assets from creditors, you must be able to 'shield' the assets from your ownership, resulting in a situation whereby you have no legal title in the assets.
Practicalities
Ensuring that the settlor has no control over, or use of, the assets is not difficult. When establishing asset protection trusts, most settlors use a dedicated company as trustees. The assets are settled and are therefore under the control of the trustees.
If the trust instrument is properly worded, the settlor will therefore no longer have legal control over the assets. In most jurisdictions popular for asset protection purposes, there is no concern for potential future claims on the part of the settlor or any beneficiary; this is one of the main reasons for establishing an offshore asset protection trust.
If there is an added requirement for confidentiality on the part of the settlor, it is sometimes desirable for that individual to have the assets transferred out of the trust by the trustees, and into a private company. Limited liability partnerships are usually used for this purpose, as they allow formations to be enacted without the necessity for proof of ownership. Furthermore, company accounts are not made public. If you require this level of confidentiality you should ensure that you speak to a reputable asset protection firm or solicitor.
You might also like...