Does an Asset Protection Trust Suit My Needs?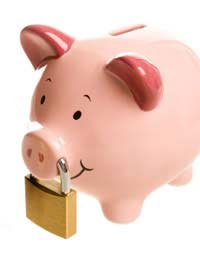 Asset protection trusts are frequently seen as amongst the more esoteric of trust types, particularly in the UK. This type of legal vehicle is becoming ever more popular amongst American citizens, where the high levels of litigation have resulted in significant losses for many individuals.
The UK, on the other hand, is generally less litigious, with a less intrusive system of financial investigation. That said, there are still instances in which an asset protection trust will suit individual needs; this is evidenced by the steady growth in popularity of these entities. However, you should be sure that you understand the nature of an asset protection trust, and are confident that this type of trust will best fulfil your requirements.
Creditor Attack
In the past, asset protection has been considered the preserve of the super rich. Today, however, more and more individuals may require this sort of arrangement; many people have significant amounts of money tied up in property but, as has been seen recently, those with investments like these are finding it increasingly difficult to survive in turbulent economic times.
Many previously wealthy individuals (particularly the so-called 'paper millionaires') are straying dangerously close to the financial precipice, and it seems likely that more high-worth individuals will be forced into insolvency proceedings.
An asset protection trust may, in some circumstances, help to safeguard portions of an individual's assets in the event that bankruptcy proceedings were instituted against them. This is in great part because of the multiple legal layers that can be placed between the assets and the settlor (that is, the individual establishing the trust). This obfuscation of ownership is more possible in jurisdictions that have purposefully developed rules that are attractive to individuals wishing to protect their assets.
Taxation
However, protection against bankruptcy is not the only potential circumstance in which an asset protection trust may be useful. We would obviously all prefer to pay less tax, and this is of particular concern to those with significant assets.
While there are ways and means by which tax liabilities can be reduced, many individuals find that the most effective way to minimise their tax bill is to effectively remove assets from their ownership. The downside here is that the settlor will not have use of the assets in question. However, it is not uncommon for individuals to place assets in trust, and thereby defer a tax liability, until the value of the assets have fallen sufficiently to place them in a lower tax band.
Business Privacy
Another potentially useful application for an asset protection trust is the maintenance of privacy in business. Some business owners prefer to maintain complete anonymity (as far as is possible), and remain legally separate from their business.
Again, an offshore asset protection trust may be the answer to this problem. Clearly there are potential moral concerns with all of these applications; for example, there are serious ethical questions to be asked about deliberately reducing a tax burden to the extent that would be achieved through the use of an asset protection trust. However, it is worth remembering that the option is there, and with effective planning an asset protection trust can serve a number of needs.
You might also like...
Are assets within the trust exempt Inheritance Tax?
golden59
- 11-Aug-14 @ 11:54 AM