Choosing a Location for Your Asset Protection Trust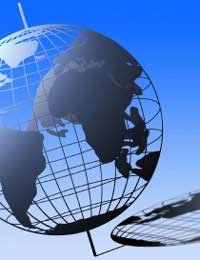 Asset protection trusts have become increasingly popular in recent years. In fact, the term 'asset protection trust' is frequently used to refer solely to those legal vehicles that shield assets from attack by, for example, creditors or the taxman.
In reality, however, any trust that allows for the holding of assets on the understanding that the beneficiaries may change (that is, on a discretionary basis) can be classed as an asset protection trust. This might take a number of different forms, depending on the needs of the settlor (that is, the individual establishing the trust) and other interested parties. However, by their very nature asset protection trusts attract frequently unwanted attention from the courts and state governments; this is to be expected, as many such trusts are established with the sole purpose of reducing a tax liability, or protecting assets from bankruptcy proceedings. In this way, it is frequently inefficient or impossible to set up an asset protection trust in the indigenous jurisdiction of the settlor; for example, if you are a UK resident you may well choose not to set up an asset protection trust in the UK.
Similarly, if you are an American citizen you would almost certainly not establish such a trust in the US. As such, you will almost certainly need to look at other jurisdictions in which to establish your trust.
Impartial Advice
There is a huge number of companies that specialise in establishing offshore asset protection trusts. Each of these will give varying advice regarding where you should establish your trust, but in many cases this advice will be informed by their own experience; those with experience and contacts in a certain country will probably recommend that you establish your trust there. As such, it is quite difficult to get accurate and impartial advice regarding the best location for an asset protection trust.
In the first instance, the reasons for establishing a trust offshore should be understood. In great part, offshore jurisdictions are preferred because of their treatment of the rules on perpetuity. In most jurisdictions, trusts are subject to a rule against perpetuities; this essentially means that assets placed in a trust must be disbursed within a certain period. However, the offshore jurisdictions that are most attractive in terms of trust establishment tend to be those that have modified the rules against perpetuity. This helps to ensure that trusts are not declared invalid as a result of hypothetical claims.
Sundry Rules
However, rules against perpetuities are not the only consideration when looking at where to establish a trust. Many countries have introduced laws designed to make them more attractive to those looking to protect their assets. For example, Nevis now requires anyone wishing to challenge the validity of a Nevis-based trust to place a $25,000 deposit before proceedings can begin. Rules such as these are designed to make it more difficult for a trust to be challenged. However, the type of challenge to which your trust might be vulnerable will depend on the reasons for its establishment; as such, it is important that you take a range of advice to ensure that you make the appropriate decision.
You might also like...