My Asset Protection Trust Failed: Case Study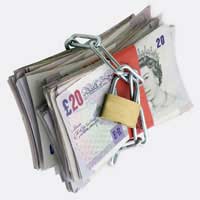 Trusts are a particularly useful legal instrument if you wish to protect your assets. There is a range of reasons for doing this: you might want to establish a so-called 'spendthrift' trust to ensure that a beneficiary does not fritter away their money; you might want to protect your cash from the taxman; or you may wish to guard your assets from attack by creditors.
But, while asset protection trusts are useful in these circumstances, by their nature they are also vulnerable to challenge. If you need to protect your assets, the chances are there is someone from whom you want to protect them – and this party may well take steps to have the trust struck down.
Business failure
We spoke to Simon, who set up an asset protection trust when his business fell into financial difficulty. They had invested a significant amount of their own capital into the project, and they stood to lose it all.
"I realised the firm was on the rocks, and that it probably wouldn't recover," Simon said. "I started investigating ways that I could protect my own cash, and help keep a roof over my family's head."
Simon spoke to his solicitor, who suggested that he investigate offshore asset protection trusts. "My solicitor said that an offshore trust would give me added protection. As well as transferring the assets out of my own name, I would be setting up a trust in a jurisdiction that is much friendlier towards settlors and trustees."
Fraudulent conveyance
In reality, though, the arrangement was far from sufficient. "I presumed that, once your assets are in trust, that's the end of it. I didn't realise that the British courts could decide not to recognise them."
The business eventually failed, and the individual was declared bankrupt. Simon's affairs were complex, and relatively large sums were involve, so the bankruptcy hearings continued for some time. During this period, the administrators found details of the offshore trust.
"They decided to challenge the transfer during the bankruptcy proceedings. The courts decided that the transfer was a 'fraudulent conveyance', and it was set aside." In short, the court determined that the transfer into trust was intended to defraud creditors. They then determined that the creditors could recover the money from the trustees.
British law
British courts take a notoriously dim view of asset protection trusts, particularly in cases such as these. If a judge decides that a trust has been established in order to avoid assets falling into the hands of creditors, it stands a good chance of being struck down.
"The trust failed partly because I didn't research the law properly, and partly because I just didn't think the problem through. Of course, if you are declared bankrupt you stand to lose pretty much everything – and it turns out there is very little you can do to avoid that."
If you are having trouble paying creditors, you should try to negotiate with them directly. Alternatively, if you have another reason for establishing an asset protection trust, make sure that you seek reputable legal advice before taking any action.
You might also like...
The United Kingdom of Great Britain and Northern Ireland has three separate criminal and civil jurisdictions: England and Wales; Scotland; Northern Ireland. Further, increasingly, slowly but surely, equity and law in Wales are going their own way as Wales forges ahead and away from England. England and Wales, and Northern Ireland are common law jurisdictions. Scotland is not. This means that when it comes to estate planning and trusts in the UK, it is vital to specify the jurisdiction. Vague talk about 'British law' or 'trusts in Britain' won't do.
Richard M
- 24-Aug-16 @ 5:35 AM