What is a Trust?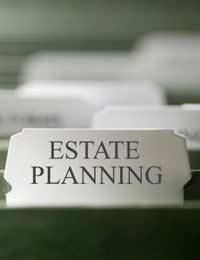 Trusts are a hugely important aspect of the English legal system. Their potential uses are manifold; predominantly, however, they are used to ensure that property is dealt with in a way acceptable to the owner after their death. They can, however, be used for a number of other purposes, including tax avoidance or to safeguard property for an individual who is as yet incapable of managing it themselves.
Basics
A trust is a legal construct that allows the management of property to be taken on by a party other than the owner. Legal ownership of the property that is 'placed in trust' is transferred to the trust itself, which is then maintained by the trustees. The trustees are normally appointed by the individual who has established the trust, who is known as the settlor.
The trustees take on what is known as a 'fiduciary duty' to the beneficiaries, who are also appointed by the settlor. Essentially, the fiduciary duty obliges the trustees to maintain the property in trust in such a way that the beneficiaries receive the maximum potential gain.
The trustees are not permitted to benefit from the property unless this has been specifically allowed by the settlor, and they must agree that their personal concerns will be subservient to those of the beneficiary.
The terms of a trust are normally defined in a document; in many cases this is an individual's testament. It is legally possible, however, for a trust to be established without written instruction. It must be shown that there was an intention on the part of the settlor to create a trust, but this does not necessarily rely on documentary evidence. Rather, intention can be established verbally - this is particularly useful in cases where an individual has died but has not left a will.
Why Trusts?
Trusts are not just used to safeguard assets after death, however. In fact, there are a huge number of different types of trust, each of which has individual characteristics that determine its suitability in different circumstances. The reasons for choosing to establish a trust are even more numerous than the types of trust. While estate and inheritance planning is perhaps the most common, it is also interesting to note that all registered UK charities are themselves trusts. This helps to ensure that they act in accordance with their mandate, as overseen by the Charities Commission.
Asset protection is another important use for trusts. This is a complicated field which covers both legal and illegal activities. At its crux, however, the purpose of asset protection is to legally distance oneself from certain property, generally in order to prevent another party from 'attacking' it.
This technique is frequently used by individuals who or organisations who are facing bankruptcy. Property can be placed in trust, the terms of which are anonymous, and the settlor can become the beneficiary. In this way they will still be able to benefit from the property and their creditors will not be able to access it as the individual in question no longer has legal ownership.
Trusts are potentially very useful in many different legal fields. Articles throughout this site provide information on specific areas to give some understanding of their intricacies.
You might also like...