Where Can I Get Advice on Trusts?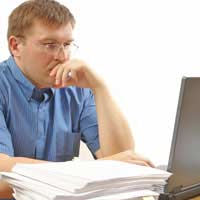 Establishing a trust is potentially a very important financial choice. While trusts are frequently constituted with comparatively small sums transferred, it is just as common for a trust to contain significant assets.
The potential reasons for this are varied; tax and probate avoidance are perhaps the most common, but they are by now means the only purposes for a trust. It should also be remembered that a will is in itself a type of trust, as property is transferred into the care of administrators for the good of beneficiaries.
Clearly, therefore, it is important that adequate and accurate advice is sought before any major steps are taken towards constituting a trust.
Solicitors
Aside from doing your own research, for example through sites like this one, it is always useful to meet a legal professional face to face, or at least on the telephone. When considering establishing a trust, you should always think about consulting a solicitor. Many solicitors specialise in trust law and, even if there is no such specialist in your area, you will almost certainly be able to find a solicitor with expertise in a relevant and related field.
The first port of call for solicitors in the UK is the Law Society. This is a representative body that acts on behalf of solicitors across the country. One of their key services is a database of registered solicitors. This can be accessed publicly on the Law Society website; the search function allows the user to specify a geographical area and an area of expertise, or search by name. This service should prove invaluable if you decide to seek legal advice of this type.
CAB and DirectGov
If you are looking mainly for information on whether or not establishing a trust is the right thing for you to do, you may not require a consultation with a solicitor; this is likely to be of more use once you begin to consider the intricacies of your individual circumstances.
Prior to this, however, you may find that organisations like the Citizens' Advice Bureau can be of use. There are CAB offices around the country, each of which is manned by volunteers who should be able to advise you on the basics of trusts.
Similarly, the government recently launched their DirectGov service, which provides fairly extensive information on a vast range of topics. The section concerning trusts on the DirectGov website is small but can act as a good starting point, particularly as it offers links to other government departments that may be of interest. It should be remembered, however, that neither CAB nor DirectGov should be considered an alternative to personal legal advice.
Inland Revenue
Finally, if you are particularly seeking advice on the tax implications of trusts, it may be worth contacting the Trusts department of the Inland Revenue directly. They are able to give general advice concerning tax law and trusts, and can also give advice concerning specific problems or queries - but only in fairly limited circumstances.
They will not, for example, advise you on whether or not establishing a trust is the most tax efficient option in your circumstances. For more general queries, however, the Inland Revenue can be a valuable source of information.
You might also like...
I am a benifisheryof my parents trust .there are 5 siblings.The oldest son and the youngest daughter are named successor trustees.My parents thought that they would be fair and honest my older brother is after all a minister .My parents had well over a half million dollars .they both passed on last year I also lost my husband and my home .To make this short .the trustees refuse to show any proof or lists of assets and also say there is no will .there is a trust attorney .he to refused my request for documents to support his accounting or my parents assets .now they claim the estate is only valued at 160.000 This is a true injustice. Their life ins.was that much.because of the loss of my husbandi can not afford to hire a laywer unless that person could wait till I receive e my share.thats the next issue they offered me 30k but told me I would have to blindly agree and sign a release and my younger brother as well before I could even have that much He wont sign and i dont want too either without proof of what they .I am desperate for help.as i said I lost home /TV and the trustees knew about this and did nothing .they have refused to tell me anything and never one time gave me any copy of trust or list of assets.I dont know what to do .can anyone reading this help me please I have suffered enough .help
Mom
- 10-Aug-20 @ 1:22 AM
I am a benifisheryof my parents trust .there are 5 siblings.The oldest son and the youngest daughter are named successor trustees.My parents thought that they would be fair and honest my older brother is after all a minister .My parents had well over a half million dollars .they both passed on last year I also lost my husband and my home .To make this short .the trustees refuse to show any proof or lists of assets and also say there is no will .there is a trust attorney .he to refused my request for documents to support his accounting or my parents assets .now they claim the estate is only valued at 160.000 This is a true injustice. Their life ins.was that much.because of the loss of my husbandi can not afford to hire a laywer unless that person could wait till I receive e my share.thats the next issue they offered me 30k but told me I would have to blindly agree and sign a release and my younger brother as well before I could even have that much He wont sign and i dont want too either without proof of what they .I am desperate for help.as i said I lost home /TV and the trustees knew about this and did nothing .they have refused to tell me anything and never one time gave me any copy of trust or list of assets.I dont know what to do .can anyone reading this help me please I have suffered enough .help
Mom
- 10-Aug-20 @ 1:22 AM
I am a benifisheryof my parents trust .there are 5 siblings.The oldest son and the youngest daughter are named successor trustees.My parents thought that they would be fair and honest my older brother is after all a minister .My parents had well over a half million dollars .they both passed on last year I also lost my husband and my home .To make this short .the trustees refuse to show any proof or lists of assets and also say there is no will .there is a trust attorney .he to refused my request for documents to support his accounting or my parents assets .now they claim the estate is only valued at 160.000 This is a true injustice. Their life ins.was that much.because of the loss of my husbandi can not afford to hire a laywer unless that person could wait till I receive e my share.thats the next issue they offered me 30k but told me I would have to blindly agree and sign a release and my younger brother as well before I could even have that much He wont sign and i dont want too either without proof of what they .I am desperate for help.as i said I lost home /TV and the trustees knew about this and did nothing .they have refused to tell me anything and never one time gave me any copy of trust or list of assets.I dont know what to do .can anyone reading this help me please I have suffered enough .help
Mom
- 10-Aug-20 @ 1:22 AM
I am a benifisheryof my parents trust .there are 5 siblings.The oldest son and the youngest daughter are named successor trustees.My parents thought that they would be fair and honest my older brother is after all a minister .My parents had well over a half million dollars .they both passed on last year I also lost my husband and my home .To make this short .the trustees refuse to show any proof or lists of assets and also say there is no will .there is a trust attorney .he to refused my request for documents to support his accounting or my parents assets .now they claim the estate is only valued at 160.000 This is a true injustice. Their life ins.was that much.because of the loss of my husbandi can not afford to hire a laywer unless that person could wait till I receive e my share.thats the next issue they offered me 30k but told me I would have to blindly agree and sign a release and my younger brother as well before I could even have that much He wont sign and i dont want too either without proof of what they .I am desperate for help.as i said I lost home /TV and the trustees knew about this and did nothing .they have refused to tell me anything and never one time gave me any copy of trust or list of assets.I dont know what to do .can anyone reading this help me please I have suffered enough .help
Mom
- 10-Aug-20 @ 1:22 AM