When is a Trust Constructive?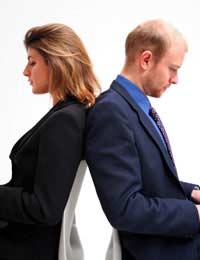 As is demonstrated throughout this site, there is a startling variety of types of trust. Bare trusts, for example, are distinct from accumulation and maintenance trusts or interest in possession trusts. In more general terms, however, there are two over-arching categories: constructive and express trusts.
An express trust arises when a settlor (that is, the individual setting up the trust) explicitly describes their wishes to establish it. This normally happens by way of a written document known as a trust instrument. Frequently trusts are established in a will, in which case the settlor is referred to as a testator. The means by which the trust is established, however, are secondary; the important factor is that the settlor has expressed a wish to do so.
Establishment
In contrast, a constructive trust is established without an explicit intention on the part of a settlor. Rather, these trusts come into being as a legal response to events that have occurred. There are a number of circumstances in which this might happen. Perhaps the most common type of constructive trust arises when a married couple, or civil partners, purchase property. In this case a constructive trust comes into being as the assumption is made that the property will be held in trust by each spouse for the other.
Frequently, however, constructive trusts arise as a response to illegal actions. Potentially confusingly, constructive trusts can sometimes be established as a result of wrongdoings concerning the management of an express trust. Trustees owe a fiduciary responsibility to the beneficiaries of an express trust, which requires them to subordinate their own interests to those of the beneficiaries.
Much important constructive trust case law arises from situations in which trustees breach this duty. If a trustee was to personally profit from their position at the expense of the trust, it has been established that a constructive trust may arise, into which the profit made by the trustee would be placed. This profit would be held in trust for the beneficiaries of the first, express trust, as recompense for the breach of fiduciary duty.
Controversy
There are a number of circumstances in which constructive trust law remains open to debate. It has been argued that, when an individual or organisation makes a financial error in another individual or organisation's favour, the party that has benefited should be considered to be holding the respective assets in constructive trust for the benefit of the party that made the error. This is rejected by many legal professionals, however.
As can be seen, constructive trusts tend to arise when something goes wrong. The establishment of a constructive trust is frequently demanded by plaintiffs in court as a suitable remedial action for a theft or similar offence. If, for example, an individual steals money and subsequently buys property with that money, the victim of the theft could demand that the property be held in constructive trust for their benefit. This is a complex and controversial area of law, and one in which professional advice should always be sought.
You might also like...