Incentive Trusts: Encouraging Responsibility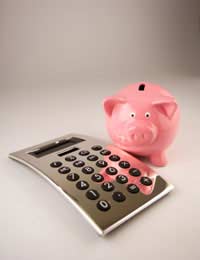 It is perfectly natural for parents to wish to provide financially for their children where they possibly can. There are a number of methods by which this can be achieved, each of which has its own advantages and disadvantages. However, the use of a trust is one potential course of action that should be considered.
'Trust fund children' have been seen in a very negative light; the phrase is frequently accompanied by preconceptions of entitlement. However, establishing a trust to attempt to give financial security to your offspring can be very attractive in some circumstances. In the first instance, an income derived from a trust has the potential to be better structured than irregular payments made by a parent.
Furthermore, it ensures that the boundaries and timings of these payments are set. This can be useful on several fronts; it ensures that both parent and child are aware of their respective situations, and it presumably mitigates the possibility of arguments.
Encouragement and Incentive
Incentive trusts offer a means by which continued financial support can be made contingent upon the fulfilment of certain requirements. These trusts allow the settlor (that is, the individual establishing the trust) to encourage certain behaviours through financial incentive; if the intended beneficiary does not fulfil certain criteria then they will not receive payment.
In many cases, the requirements attached to incentive trusts are academic. It might be, for example, that regular payments (or a lump sum payment) will only occur if the beneficiary completes their A Levels or GCSEs. This can be particularly important in cases in which the trust is of a very high value; the attainment of certain academic standards is thought to be the first step to encouraging the beneficiaries to work, even if they might not have to when they inherit.
It is certainly true that this sort of arrangement can be reached between donor and beneficiary without the necessity for a trust. However, the use of a trust has several advantages. In the first instance, the legal codification of the agreement helps to ensure that its terms are respected and understood by both parties. Furthermore, a trust means that the agreement will continue unhindered in the event of the death of the settlor or trustee.
Disadvantages
There are, however, a number of potential downsides to the use of incentive trusts. Generally, the conditions set by the settlor relate to easily quantifiable things like academic results or the following of a certain career path. If, however, the settlor's and beneficiary's wishes are divergent, the terms of the trust can create resentment on the part of the beneficiary. As such, wherever possible it is desirable for all concerned parties to have some say in the process of writing the trust instrument.
If you think that an incentive trust is the right tool in your situation, your next step should be to seek independent advice from a solicitor. The establishment of these trusts can be fairly complex, and it is important that the document is prepared properly. As such, professional help should always be sought.
You might also like...
n/a - Your Question:
I think to set a trust for 4 main reason.1. To be not my accumulation spread between mu children after my death but to keep together on benefits of them.2. To transfer my assets and intellectual property (innovation) to the trust.3. Register business to be owned by trust, to act as holding company4. To accumulate some fund for my successors and to be in future spread under some key rules. If is possible to see somewhere template of trust agreement?Where is the Trust agreement registration office in UK, what is procedure?Thank you
---
Our Response:
A solicitor can help you draw up a trust.
You can find a solicitor via the Law Society
EstatesOrTrusts
- 11-Feb-16 @ 11:04 AM
I think to set a trust for 4 main reason.1. To be not my accumulation spread between mu children after my death but to keep together on benefits of them.2. To transfer my assets and intellectual property (innovation) to the trust.3. Register business to be owned by trust, to act as holding company4. To accumulate some fund for my successors and to be in future spread under some key rules. If is possible to see somewhere template of trust agreement?Where is the Trust agreement registration office in UK, what is procedure?Thank you