What is an Estate?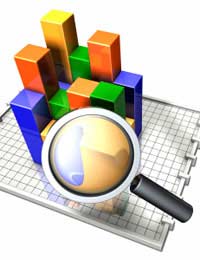 Throughout this site there are repeated references to the term 'estate'. It is a key term, and one which should be understood by everyone as, at some point in time, you are likely to have to make some plans in relation to either your own or another individual's estate. But what exactly is an estate?
Basic Premise
Contrary to what many seem to think, an estate does not come into being upon the death of an individual. Rather, each of us has an estate at every moment in our lives. This comprises all of the assets of the individual in question, in whatever form that may take; it might be money, shares, property, land, or virtually anything else. A person's estate comprises their entire 'worth'; that is, it is not limited to physical property like houses or money. Rather, it also includes less tangible assets such as a legal interest in property, or a right to part of a business partnership.
Frequently, the term 'estate' is incorrectly said to refer simply to these assets. For most legal purposes, however, an estate is actually reflective of the net worth of the individual in question. As such, in order to calculate the value of an estate, the total liabilities of the individual must be deducted from their assets. If, for example, the individual in question had a home with a value of £500,000, but still owed £300,000 on their mortgage, then their estate would be valued at £200,000 if they had no other qualifying assets.
Estates and Probate
Clearly, the concept of the estate is particularly important where probate is concerned. For the purposes of probate, an estate consists of all of the individual's assets at the time of death. These assets are then disbursed to a beneficiary or beneficiaries, in accordance with probate law and the will of the deceased individual. There are, however, a number of exceptions to this.
In the first instance, assets frequently pass to a beneficiary through what is known as an 'operation of law'. This might include such routes as a joint tenancy on a property. In these cases, the asset in question is not counted as part of the deceased individual's estate for probate purposes, and will not be subject to the probate process. Rather, the beneficiaries in question will receive the property outside of these auspices. The other most common example of this concerns life insurance. Where the deceased individual had taken out a life insurance policy and had nominated a beneficiary for their policy, the insurance pay-out would not be counted as part of the estate for the purposes of probate.
It should also be noted that the term 'equitable estate' is sometimes used to refer to equitable interests, a device in English common law. This concerns property that is held in trust, with a beneficiary or beneficiaries having a legal interest in that property. This is a complex area and separate from probate; if you are concerned with equitable estates and interests, you may wish to read the relevant article elsewhere on this site.
You might also like...