What Are Offshore Trusts?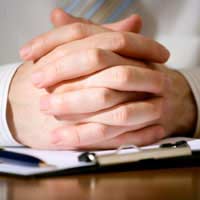 The offshore trust is a particularly controversial tool. Although it has a large range of perfectly reasonable uses, they are also commonly used for tax evasion and other undesirable activities. As such, offshore trusts have attracted the ire of policymakers and campaigners.
Despite the controversy, offshore trusts have important practical purposes for many people. An offshore trust is a conventional trust that is located within the jurisdiction of an offshore financial centre (OFC), as opposed to in the UK. The exact nature of the trust will depend on the requirements of the settlor (that is, the individual establishing the trusts) and the laws in place in the OFC.
Benefits of offshore trusts
Settlors choose to establish trusts in offshore jurisdictions because their legal treatment will be more favourable. As different jurisdictions have different laws, the area in which you choose to establish a trust will depend on your own requirements.
Amongst the most commonly cited benefits of offshore trusts is the relative lenience of their rules against perpetuities. These rules can lead to complex trusts being declared invalid for spurious or impractical reasons. Many settlers therefore choose to establish offshore trusts in order to avoid them.
Offshore trusts may also be established in order to grant anonymity to the settlor, or to ensure more favourable tax treatment.
Potential uses
The potential uses of offshore trusts are virtually unlimited; a jurisdiction can be found for virtually every requirement. These arrangements are particularly popular for the purposes of asset protection. Many jurisdictions make it easy for settlers to protect their assets from attack by creditors or the taxman – making them an enticing prospect for those whose cash is at risk.
Some people also choose to establish trusts in order to retain an interest in a company. In the UK and elsewhere, trustees are required to take an active and positive role in the management of the company. In contrast, in some offshore jurisdictions it is possible for trustees to take no such role but still retain an interest.
Many offshore jurisdictions also place very lax rules on the investments that can be made in trusts – in contrast with the UK and other onshore jurisdictions, which forbid many complex financial instruments being settled. Settlors who wish to engage in larger or more risky investments may therefore favour offshore trusts.
Limitations of offshore trusts
Although offshore trusts have a range of purposes, their uses are often limited by the laws in place in the settlor's home jurisdiction. For example, settlers that move assets into trust in order to avoid attack from creditors will often find that the onshore jurisdiction will treat such transfers as a "fraudulent conveyance" – meaning that the creditor can simply recover it directly from the trust or trustees.
Given the increased attention that offshore trusts are receiving, it seems likely that the rules governing these tools may be tightened significantly. If you intend to establish an offshore trust, you should make sure that you keep abreast of legal developments in order to ensure that you are still making the right choice.
You might also like...