How Can an Offshore Trust Help Me?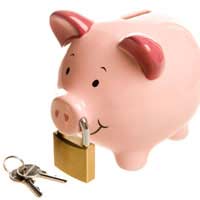 Although offshore trusts are attracting significant criticism in recent times, they have a range of important applications that can help individuals in a variety of circumstances. Many people seem to think that offshore trusts are solely the preserve of shady businessmen with huge fortunes, but this is not necessarily the case.
In reality, if you wish to protect your assets or your anonymity, an offshore trust may well be beneficial to you. But you should be aware that offshore trusts often attract the attention of authorities and the taxman – so you must ensure that you follow the rules to the letter.
So how can an offshore trust be of benefit, and is it necessarily the best option for you?
Asset protection
The desire to protect assets is amongst the most commonly cited reasons for the establishment of an offshore trust. It is often thought that assets can be better protected from attack by creditors – or, indeed, by the taxman – if they are placed in an offshore jurisdiction.
Offshore trusts may be beneficial from a tax perspective, depending on your choice of jurisdiction. One of the most common characteristics of offshore jurisdictions is their favourable tax treatment of trusts, so you may benefit in these circumstances.
But it is important to note that offshore asset protection trusts often fail. If you transfer assets into trust in an effort to prevent creditors reaching them, you may be deemed to have carried out a 'fraudulent conveyance'. This is likely to be set aside in the event that the case reaches a British court, and they will give the creditor permission to recover assets from the trust.
Company management
In the UK, and in other onshore jurisdictions, if shares in a company are part of the property in a trust, the trustees must take an active and positive role in the management of that company. This poses practical and financial problems for many.
If you wish to place shares in trust, you may therefore be better off doing it offshore. This is a relatively common use for an offshore trust, and is particularly popular amongst investors who do not wish to take a 'hands-on' role in the firms in which they invest.
Anonymity
Many offshore jurisdictions offer significantly more anonymity than is provided by trusts established in the UK. Indeed, in some cases it is even possible to set up bank accounts anonymously – something that would be impossible in the UK.
It is worth remembering, though, that there is a large number of unscrupulous parties offering supposedly anonymous trust and banking services in various offshore jurisdictions. You should make sure that you do your research before entrusting your cash or details to anyone.
Offshore trusts can be the solution to a wide range of problems, despite the bad reputation that they have recently garnered. But, before you rush into an offshore agreement, make sure that you seek independent legal and financial advice to ensure that it is the best option for you. This can save a significant amount of time and money in the long run.
You might also like...