What Are the Alternatives to a Charitable Trust?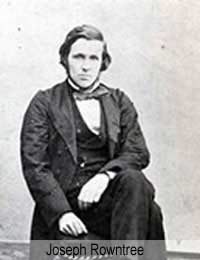 Setting up a charitable trust is seen as the only option by many of those looking to establish a charitable venture. There are thousands of charitable trusts around the country, fulfilling different roles. While some exist primarily to disburse money from an estate to various charitable causes, others take a more active role.
But a charitable trust is simply a legal structure. In the same way that you can choose whether to operate as a limited company, partnership, sole trader or any number of other structures when setting up a business, you can also choose from a variety of different options when establishing a charitable venture.
When is a charitable trust suitable?
Charitable trusts are most frequently established because of an individual's desire to disburse money, either during their life or after their death, to charitable causes. Amongst the most widely known of the UK's charitable trusts is the Joseph Rowntree Trust.
Charitable trusts must generally have a number of trustees, and these individuals may not benefit from the trust. In other words, in most circumstances the trustees must not be paid for their work. A charitable trust must also have a strict trust deed, which outlines and protects the social objectives of the trust. This document will also detail the conditions that must be met in order for an organisation to receive assets from the trust.
But trusts are unincorporated organisations, meaning that they have no legal existence separate from that of the trustees. As such, the trustees will be treated as personally liable for any debts run up by the charity.
What are the alternatives?
There are several alternatives to a charitable trust, each of which fulfils a unique set of requirements. You may wish, for example, to establish an organisation that protects the trustees from personal liability, or that provides you with more flexibility. The main options are:
Unincorporated associations - have no separate legal existence, and therefore do not protect the individuals concerned from any liability, but they do provide more flexibility than a trust arrangement. There are no registration requirements and no set-up costs, and you are free to determine your own aims and constitution. Unincorporated associations are often a good option for smaller ventures, but you should seriously consider limiting your liability if you wish to expand your activities, take on loans, or hire employees.
Limited companies with a social purpose - provide increased protection for the directors of the venture. Under this arrangement you will set up a company, and this will have a legal existence separate from that of its directors. This means that your personal liability will be limited to the amount you invest. Limited companies must be incorporated at Companies House; this process costs £20 if you do it yourself.
There are other options for those interested in setting up a charitable venture, including community benefit societies and the newly legislated Community Interest Companies. However, the most important thing to remember is that charitable trusts are not necessarily the right choice for you. Make sure you seek independent, expert advice before incorporating an organisation, and talk to a solicitor to see what is the best option in your circumstances.
You might also like...