Top Tips for Deciding on Suitable Beneficiaries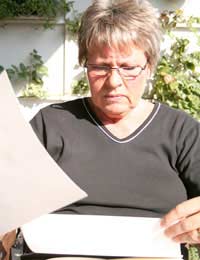 As a trustee of a charitable trust, your choices of beneficiary will be amongst the most important you make. Of course, this is the nitty-gritty of trust management – making decisions about who will get funding.
This can be a very daunting task. How do you determine that one cause, individual or organisation is more worthy of your funding than another? How do you back up your decision? Do you have to justify it to other trustees? All of these factors can combine to make funding decisions very difficult indeed.
We have compiled a list of top tips to help you choose suitable beneficiaries for your charitable trust's funds. Of course, the way in which you make decisions will depend on the nature of your trust – but these should serve as a useful springboard from which to begin, and hopefully help you make effective funding decisions.
1. Don't overstretch
This is perhaps the single most important thing to remember when choosing beneficiaries and making awards. Your charitable trust, just like any other organisation, will have financial constraints. The severity of these constraints will, of course, depend on the resources you have – but you need to bear them in mind.
Don't try to do too much. Your trust is unlikely to be able to fund every project that it wants to. Instead, pick your battles – and don't jeopardise the financial security of the trust itself by committing too much money.
2. Funding individuals vs organisations
Some charitable trusts choose to disburse funds solely to individuals, and avoid transacting with organisations altogether. There are several reasons for this. Many trusts believe that organisations tend to have higher levels of bureaucracy. This can cause several problems; primarily, it can mean that the money the organisations receive is eaten up in things like staffing costs, rather than in tackling the problems the trust intended. Similarly, it is not uncommon for organisations to be rather more difficult to deal with than individuals – either because there is no single point of contact, or because the organisation has more demands on its time.
You may therefore want to consider whether your money would be better spent with existing organisations, or with individuals.
3. Consider your governing documents
When making any funding decision it is vital to remember your governing documents. These may set out rules regarding how your funds can be spent – and you have a legal obligation to follow them.
If you are unsure what your governing documents say, you should seek advice before disbursing any funds.
4. Ensure a level playing field
It often helps to set out a number of criteria against which funding decisions will be made. This helps in a number of areas. To begin with, it helps potential applicants decide whether or not it is worth their time asking for funds. But it can also help you to make decisions, by allowing you to judge applications against each other.
Remember, though, that you may want the flexibility to also make ad hoc funding decisions – so make sure that your criteria are not so strict that you end up being unable to fund projects that you wish to become involved in.
5. Build transparency
Depending on the nature of your trust, you may find that you come under scrutiny from third parties. This is particularly likely if some of the causes you back are contentious or controversial.
In order to withstand this scrutiny, you should try to make sure that there is as much transparency as possible in your choices of beneficiaries. Document the decision-making process, and consider making this information publically available. Remember that you might also have certain obligations to the Charities Commission; more information on this is available elsewhere on this site.
6. Build lasting relationships
Many charitable trusts disburse the majority of their funds to a very small number of beneficiaries. There are several reasons for this – but one of the most common is that the trusts believe that their money is best spent when they have built up lasting, trusting relationships with their beneficiaries. By taking a deeper, more active interest in the goings-on of your beneficiaries you can often direct your funds more effectively – and make better funding decisions in the future.
You might also like...