Appealing for Funds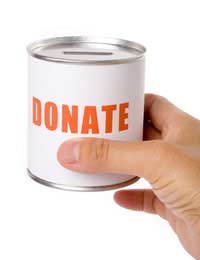 Frequently, a charitable trust is established with the sole purpose of offering the settlor a tax-efficient method of giving to charity. In some cases, however, the trust may grow from this into a larger, more complex organisation.
In these instances, the trust may wish to perform its own fund-raising activities in order to appeal for donations from members of the public. The way in which this is conducted is important, as it determines not only the success of the appeal but also the public perception of the trust itself.
In the first instance, it is important to understand that the raising of funds is not, in itself, a charitable purpose. Accumulating money is not a suitable aim for a charity under current law; rather, there must be an identifiable beneficiary of these funds, either directly or not. This beneficiary must be defined in the trust deed that established the trust, and it is therefore an integral part of the nature of the trust.
As such, if you wish to appeal for funds which are to be used for a purpose that is not already allowed under the provisions of the trust's governing documents, you may find that you need to establish a separate trust specifically for this purpose.
Literature and Wording
It is particularly important to ensure that the wording of any fundraising material is carefully and accurately chosen. It is an offence for funds raised in an appeal to be used for any purpose other than that for which they were specifically designated in the original literature. As such, it is vital that any information given to potential donors sets out precisely how and where the money they give will be used. If the appeal is aiming to reach a set figure, for example to repair a church roof, then it must be made clear what will happen to any excess funds.
It should also be noted that spoken declarations by representatives of the trust are treated in the same way as written literature for the purposes of defining the objects of a fundraising appeal.
Accounting
There are a number of practical concerns that must also be considered when fundraising. If you are raising funds for a specific appeal, rather than for the regular activities of the fund, then the Charity Commission recommend that these donations be placed in a separate bank account. Similarly, they must be clearly and separately accounted for. Indeed, the accounts of a charitable trust are publicly available. Such trusts are obliged to account for any expenditure incurred during fundraising.
This must be itemised and trustees must be prepared to justify these expenditures. Prior to this, however, trustees should have a good idea of the projected costs of the campaign in terms of a percentage figure of the projected revenue.
In order to protect the public from unscrupulous or poorly run charities, the rules regarding fundraising activities are far-reaching. There are, however, a number of professional freelance fundraising advisers that will be able to help you navigate these regulations. A list of these individuals and organisations is available from the Charity Commission.
You might also like...