Questionnaire: Is Family Business Succession Right for Me?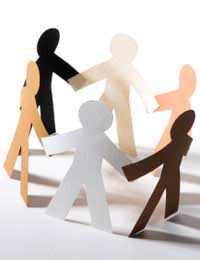 It's understandable that people will wish to keep businesses in the family; there is a sense businesses should be passed down and inherited, in the same way that a family home might be. Furthermore, many business owners presume that their immediate family are the best qualified people to carry on the work of their company. Many point to the success of some of the world's largest companies, many of which are family owned and run, as evidence to support their presumptions.
In reality, however, while family business succession may be the best option in certain circumstances, there are just as many cases in which passing your company onto your children or another family member could be potentially disastrous. Simply being related to a business owner does not qualify someone to run a business themselves. Furthermore, many children of business owners feel pressured into taking on the family business when, in fact, they would prefer to chart their own course.
Before making a decision regarding business succession, you might want to consider the following questions.
Family and Business Issues to Consider
Do you have a specific individual in mind to take over the running of the company?
Does that individual really have the skills, knowledge and other attributes required of a business manager working in your field?
Does the individual actually want to take over the business? Many simply feel pressured into taking on the job – and, worse still, many business owners fail to properly consult with their proposed successor at all.
Are you sure there is no one else better qualified to take over the management of the company – either currently involved in the business or not?
Are you sure that passing on your business to a relative will not cause tensions within the company – either between relatives or between your chosen individual and existing employees?
Have you considered the alternatives to family business succession? These might include management buyouts, open market sales or simply winding up the business.
Is Family Succession the Choice for You?
If you have answered 'yes' to all or most of the questions above, family business succession may be worth investigating further. However, at every stage you should refer back to the issues raised here. Family business succession is an important decision; as well as affecting the future of your company it also has the potential to significantly impact on the dynamic of your family. You will need to consider the potential personal downsides and you should always consult with other members of your family before making a decision.
As can be seen, there is a huge range of issues to be considered when looking at family business succession. Aside from those listed above, you should also make sure that you understand the potential tax implications. These are explored in another article in this section.
Finally, there are several organisations and consultants set up specifically to offer advice to those looking at family business succession. You may find it useful to seek personal and specific advice from one of these practices; they will look at your individual situation and help you determine whether or not family succession is a viable option.
You might also like...