How We Manage Our Charitable Trust: Case Study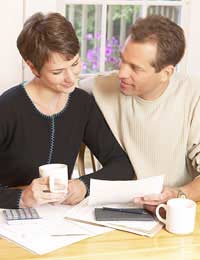 There are hundreds of charitable trusts across the UK. These organisations do valuable work in a number of different fields and locations, and play a fundamental role in the operation of the charitable sector.
Charitable trusts exist in a huge range of sizes and forms – and managing one can be a tough task. The day to day problems of finance, project management, and decision making can all be difficult. We spoke to a trustee of a Midlands-based charitable trust about her experiences of running an organisation of this sort, building awareness, and deciding which projects and individuals are worthy of their help.
Tell us a bit about your trust. How was it formed?
Our trust was formed pretty recently. It was started just under ten years ago, when our main donor sold his business. He had started a mobile phone business before mobile phones really became popular, and he ended up doing very well out of it. He eventually sold his business and used a fairly sizeable chunk of the proceeds to set up the trust.
We are lucky enough to have two full-time members of staff, which makes a huge difference. There is myself, and a financial controller. Our donor oversees everything, but he leaves the day to day running of the trust to us.
Does the trust support specific types of project?
Yes. Our donor wanted the trust to focus primarily on youth projects. He had a pretty classic up-by-your-bootstraps story. He started off on a market stall, and by the end of his career he was running a hugely successful company. His aim was to give opportunities to other young entrepreneurs, particularly those from under-privileged backgrounds.
So we do a lot of work with children's charities, and we also liaise with various private sector organisations. Broadly, we give two kinds of funding: funding to individuals to help them with their own specific projects, and funding to existing organisations, either to help them with the work they are already doing, or to help them start up new ventures.
That said, our governing documents are pretty flexible. We can theoretically do a very wide range of things with the cash we have available, but these are the sorts of things that we have tended to help out with.
How do you decide which projects to fund?
To begin with it was pretty haphazard. We didn't really have an applications process as such, and we tended to approach people or organisations ourselves, rather than the other way round. This was fine, and it meant that we funded some amazing projects, but it just isn't sustainable.
So now, we have two standardised application processes – one for organisations and one for individuals. You can apply for funding online, or on paper, and the written part is quite short. Then we invite applicants in for an interview, or go and visit them in their premises if they have them.
After this, we meet with the donor, and we go through the application. If we have more than one application that we would like to fund, but can only afford to give cash to one at that time, we try to set out some basic criteria in order to give them a level playing field. Then we judge the applications against each other.
We also try to fund as equal a mix of projects as possible – so for every organisation's project we give cash to, we try to help an individual with their own venture.
What are the biggest challenges you face?
We are lucky enough to have a very generous donor, so we haven't had to struggle with finance in the way that many other trusts do. But that doesn't mean that it isn't a struggle – working out how to juggle multiple projects, particularly from a financial point of view, is always difficult.
Aside from that though, the biggest challenge is making funding decisions. We are becoming better known, particularly locally, and this has meant that the number of applications we are receiving is gradually increasing. It's pretty tough deciding which projects or individuals you are going to help out, when there are literally hundreds of deserving, worthwhile ideas that you would like to give funding to.
You might also like...