Checklist: Do I Need a Testamentary Trust?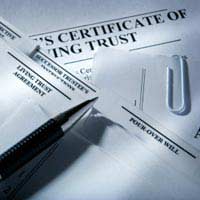 Testamentary trusts can be an extremely useful legal tool. They have applications in a whole range of circumstances, and are used by people with a variety of needs.
But testamentary trusts are also often misused. There is widespread confusion regarding the nature of these tools, and a large number of people sadly appear to have been misadvised. We have compiled a quick checklist for those considering setting up a testamentary trust; it may help if you are unsure as to whether or not this trust arrangement is right for you.
Do you require more protection than is offered by a will?
Many people set up testamentary trusts because they determine that the guarantees and protection provided by a will are insufficient for their needs. A testamentary trust can provide extra safety, particularly if your affairs are relatively complex.
Do you want to make provision for dependents who may not be able to fend for themselves?
Testamentary trusts provide a useful means by which assets can be protected for dependents and other beneficiaries who may not be of an age to make their own financial decisions. Depending on the nature of the trust agreement, you can often appoint a trustee with the power to determine how assets are disbursed. This can make testamentary trusts a very flexible option.
Are you primarily concerned with the needs of beneficiaries?
As you will almost certainly retain ownership of the assets that are to be transferred into trust until your death, there tend to be few tax or legal benefits associated with testamentary trusts during your life. Testamentary trusts are therefore generally most suitable for those who are primarily concerned with the needs of beneficiaries.
Are you looking for a low cost solution?
Testamentary trusts are traditionally significantly less expensive than living trust arrangements. They can often be prepared at the same time that a will is drafted.
Can you identify a responsible potential trustee?
Trustees are perhaps the most pivotal part of any testamentary trust agreement. Given that you will not be around to see your wishes carried out, it is vital that you find a trustworthy and responsible trustee. If you are establishing a discretionary trust, in which the trustee will have significant powers to decide how assets are disbursed, you may wish for this to be someone close to you and your family.
It is common for solicitors to encourage individuals to establish living trusts, rather than testamentary trusts. This might be the best option in some circumstances, but it can also be expensive. Living trusts are often very complicated and, depending on the nature of the trust, can be very inflexible.
But testamentary trusts are certainly not for everyone. Some people simply do not need a testamentary trust; provisions in a will should be sufficient in many cases. If you have simple affairs and no young dependants, this document may be enough.
The establishment of a trust can have significant implications for your future legal and financial situation. It is therefore vital that you seek professional advice before taking any action.
You might also like...