Types of Child Trust Fund Account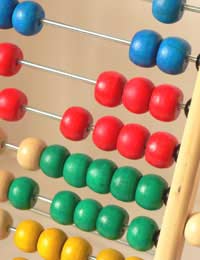 The Child Trust Fund (CTF) is a savings or investment account, offered as a long-term concern to children born on or after 1st September 2002. Aside from the government contributions to the Fund, one of its major attractions is the choice of account types into which the money can be paid. Broadly, the available CTF accounts can be divided into three categories: savings accounts; share investment accounts; and stakeholder accounts.
Savings Accounts
Savings accounts are the obvious choice if you are primarily concerned with the safety of your child's money. These accounts will not invest in shares, meaning that there is no chance of losing money. You are guaranteed to end up with at least as much as you put in. There are, however, a number of drawbacks associated with savings accounts. Clearly, in return for safety you must accept a lower potential growth rate than in an investment account. Perhaps more significantly, however, it is important to bear in mind the effects of inflation. Depending on the interest rate you are offered by your account provider, you may find that, when your child turns 18, the money in the account actually buys them less than it would do today.
Share Accounts
Another option is to choose an account that invests in shares. These accounts do not offer the guaranteed security of a savings account, but in many cases their comparative advantages outweigh this problem. Throughout the last 40 years, money invested in shares over a long-term period (such as the 18 year timescale of the CTF) has performed better or at least as well as the equivalent sum placed in a savings account. This is because, although the value of shares may fall in the short-term, overall the stock markets continue to grow year on year. This means that your child's money has significant potential for growth in an account that invests in shares.
Stakeholder Accounts
The final option is a stakeholder account. This can be seen as a hybrid of other account types. To begin with, the money is invested in shares from a wide breadth of companies. This helps to ensure that, although the value of one company's shares may fall, your child's money should not be too heavily affected. Once the child reaches 13, however, the terms of the account change. At this point, the account provider will begin to sell some of the shares and instead buy lower risk investments. Alternatively, they may simply transfer the shares into cash. What proportion is sold will depend on the performance of the shares; if they are doing well, the account provider will sell fewer shares. This helps to ensure that the child is protected from short-term falls in the market as their account reaches maturity.
It is important to remember that all account providers will charge for their services. The charge incurred for savings accounts will be subtracted from the interest paid; this will not appear on any statement, so it is important that you know how much is being deducted in advance. The charge on both share and stakeholder accounts is worked out as a percentage of the value of the account. Providers of pure share accounts need not adhere to a set fee, but stakeholder accounts are charged at a universal rate of 1.5%.
You might also like...