First Steps - Claiming Child Benefit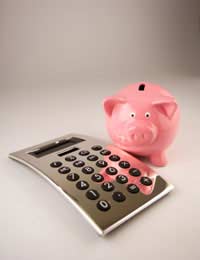 The Child Trust Fund (CTF) is available to all children born on or after 1st September 2002. In order to qualify, however, Child Benefit must be claimed for the child in question. This is a state benefit that is available to all children, regardless of the employment status or income of their family.
Eligibility
Child Benefit is available to anyone who is raising a child. It is awarded per child, rather than per parent or guardian; in this way, even though the parents of the child may live apart, Child Benefit will only be granted to one party. If, however, you are a parent who lives apart from your child, you can claim Child Benefit if you contribute financially to their upbringing and the other parent is not claiming.
This benefit is not means tested, but the period for which it is paid will depend on the educational circumstances of the child in question. It is available to all those who are bringing up children under the age of 16, but is also available when the child is between the ages of 16 and 19 but is in full-time education and studying for A-Levels or an equivalent qualification.
Child Benefit is paid monthly, and is tax-free. The amount hat you receive will depend on the number of children that you have; £20.30 per week is paid for the first child, with the rate falling to £13.40 for every child after that. The rate is not dependant on the age of the child or your financial situation, although claiming Child Benefit may have an effect on some other benefits. You should contact your Tax Office to find out whether Child Benefit will reduce any other benefits that you are claiming.
The Claims Process
As the Child Trust Fund is only available to children for whom Child Benefit is being claimed, the first step to opening an account is to ensure that you fulfil this requirement. You should have been given a Child Benefit claim form when your child was born. This will need to be returned, along with the child's original birth certificate. If you no longer have the form, or if you never received it, it is now possible to apply for Child Benefit online. The DirectGov website has a step-by-step system that allows you to begin the process of application. You will require your child's birth certificate, along with your own National Insurance number and your bank details.
Once you have made your application, the payments should start immediately. You will then be able to begin the process of applying for the CTF, and should receive the £250 voucher from the government very quickly. It should be noted that Child Benefit is not available for children being looked after by a local authority. In these cases, however, provisions will be made by the authority to ensure that a CTF is still opened for the child in question.
Regardless of the benefits of the CTF, applying for Child Benefit can help to ease the financial burden of raising children and is therefore always a good idea.
You might also like...